The GreekPages.com logo at our founding in 1994. Today, GreekPages.com is the internet's original, premiere greek website and the definitive reference for fraternity and sorority related links and materials. Read on to find out a bit more about the origins and development of the site.

Administration


President: Currently, GreekPages.com is run by Stu Gittelman, an alumnus of the Epsilon Chapter of Delta Phi (St. Elmo's) at Rutgers University and a (sometimes) graduate student at the University of Georgia and administrator to his Fraternity. During its short life, GreekPages.com has grown from a one page list with a few links to its own complex domain with thousands of links and many serviecs running the latest in database technologies.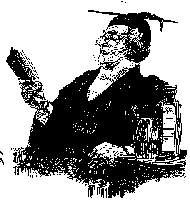 Growth has brought about some other little things. SkipCom, Inc. is not some big multi-national mega-marketing firm getting rich by posing as college students. SkipCom's CEO is the webmaster of GreekPages and Stu paid enough attention in Accounting 110 to know there are some good reasons to incorporate. Besides, it looks good on a resume!
LocalsOnline: Currently a graduate student at the University of Miami in Florida, Fran Vincent is working toward a master's in music business and entertainment industries. She is member of Chi Upsilon sorority, a local at Oakland University and served as chapter co-advisor in 1996.
Since that time, she has been concerned with assisting chapters and fraternity/sorority members to develop rush and new member programs; to educate them about hazing; to help chapter members overcome hazing in their chapters by finding positive replacement activities; and to restore positive rituals. Locals Online is an effort to reach other chapters around the world, especially locals, and help them find the resources they need to succeed.
President Emeritus: GreekPages in was founded in 1994 by Glenn Kurtzrock, a 1995 alumnus of New York University (1995), where he was President of the New York Gamma chapter of Sigma Phi Epsilon. Glenn is also a graduate of the Rutgers University School of Law in Newark, New Jersey. He created the original "Greek Pages web" site when he saw the need and usefulness of a central place where people could find web pages and information about other greeks on the internet.
Other Good People and Things
Besides our sponsors, GreekPages.com owes some thanks to the following: (in no particular order):





Give Feedback -- Send E-mail
&copy MCMXCIX SkipCom, Inc. All Rights Reserved. Terms of Service - Privacy Policy